0 comments
Wonderful/ awesome in Japanese is すごい (SUGOI)!
You can also say 素晴らしい(subarashii)!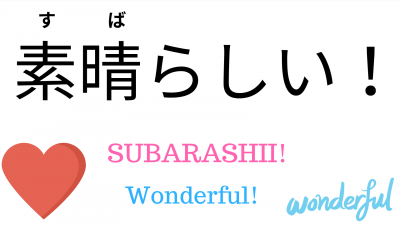 Do you want to Speak Japanese With Confidence? Get our FREE Japanese E-Book and learn some useful tips for how to keep your cool when speaking Japanese! (◕ω<)b☆
Download Free Here!! http://bit.ly/1nq0wSv
Do you want to talk with Japanese teacher now?
Take free trial Japanese lesson here: https://kakehashijapan.com/


---
Do you want to study JLPT?
If you are interested in JLPT N5ーN3 preparation course (community),  Click here!