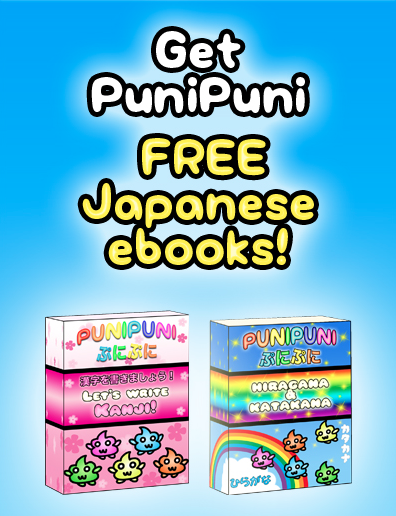 Download our FREE Japanese E-Book and
learn how to Speak Japanese with Confidence! ヾ(๑◕ω◕)/
You can print out too!

How to get free ebooks:
1. Enter your name and email address below

2. Click the "join mailing list" button
3. Receive email with download link
4. Download, print, and practice!
If you have any issues receiving the email, first check your spam folder. If you still can't find it, please contact us here: punipunijapan@gmail.com